Use of new technologies
ASI FOLLOW-UP :
TESTING  UNMANNED SURFACE DRONES TO MONITOR CETACEANS ABUNDANCE AND DISTRIBUTION
After the unprecedented ACCOBAMS Survey Initiative aerial and boat-based survey campaign aimed at monitoring the abundance and distribution of cetaceans in the ACCOBAMS area, the Permanent Secretariat is working towards ensuring sustainability of this Initiative in the future, in particular through the use of Best Available Technologies.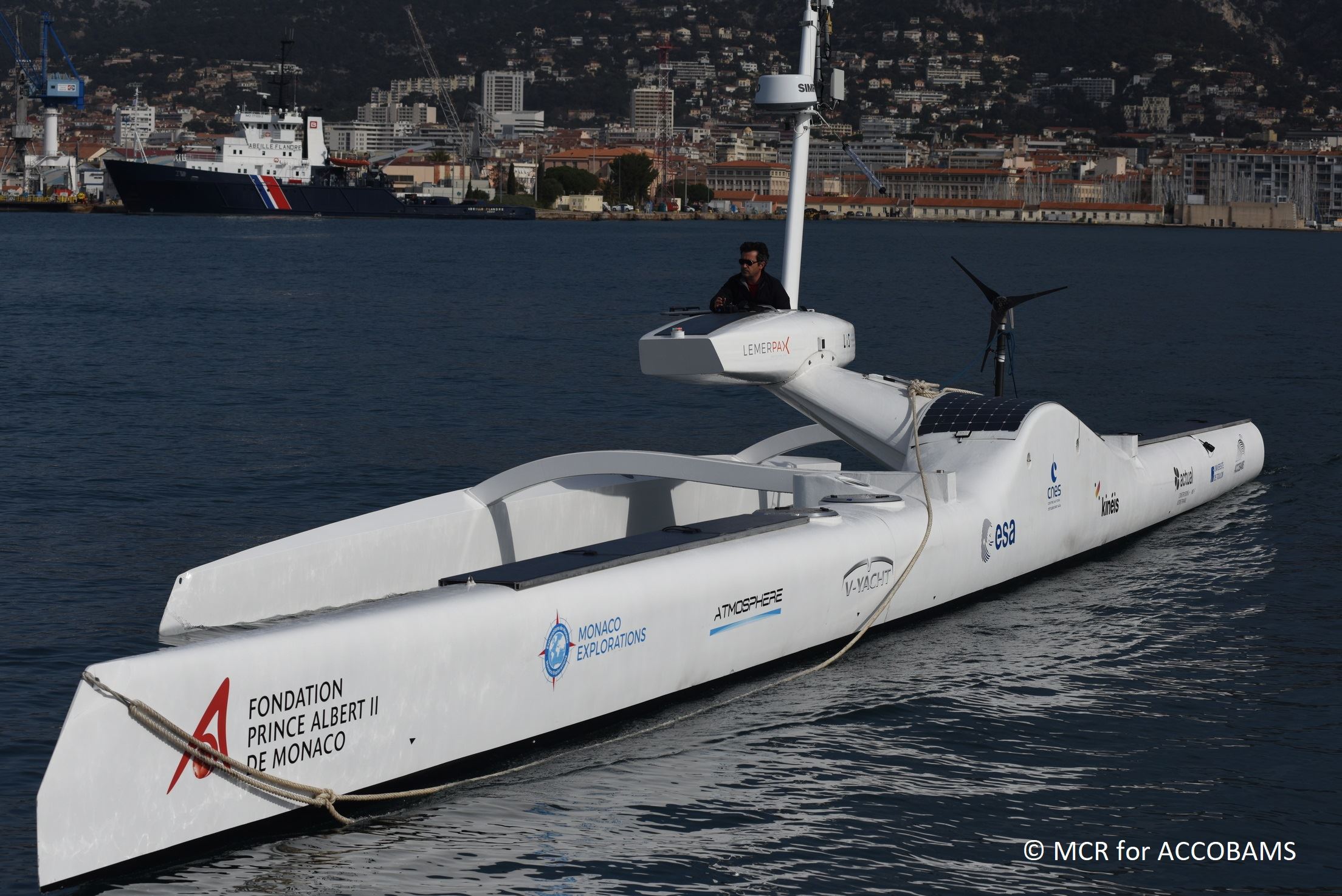 The Sphyrna Odyssey collaborative project between ACCOBAMS, Marine Conservation Research (MCR), SeaProven, Marine & Océans, and the University of Toulon saw the partners carrying out mid-March a series of sea trials off the coast of Toulon, over the deep-water canyons where sperm whales are often encountered.  The purpose of the trials was to deploy different types of hydrophone (underwater microphone) systems from SeaProven's Autonomous vessel Sphyrna to evaluate the future potential for using ASVs (drone boats) for surveys to investigate the distribution and abundance of deep diving cetaceans / whales.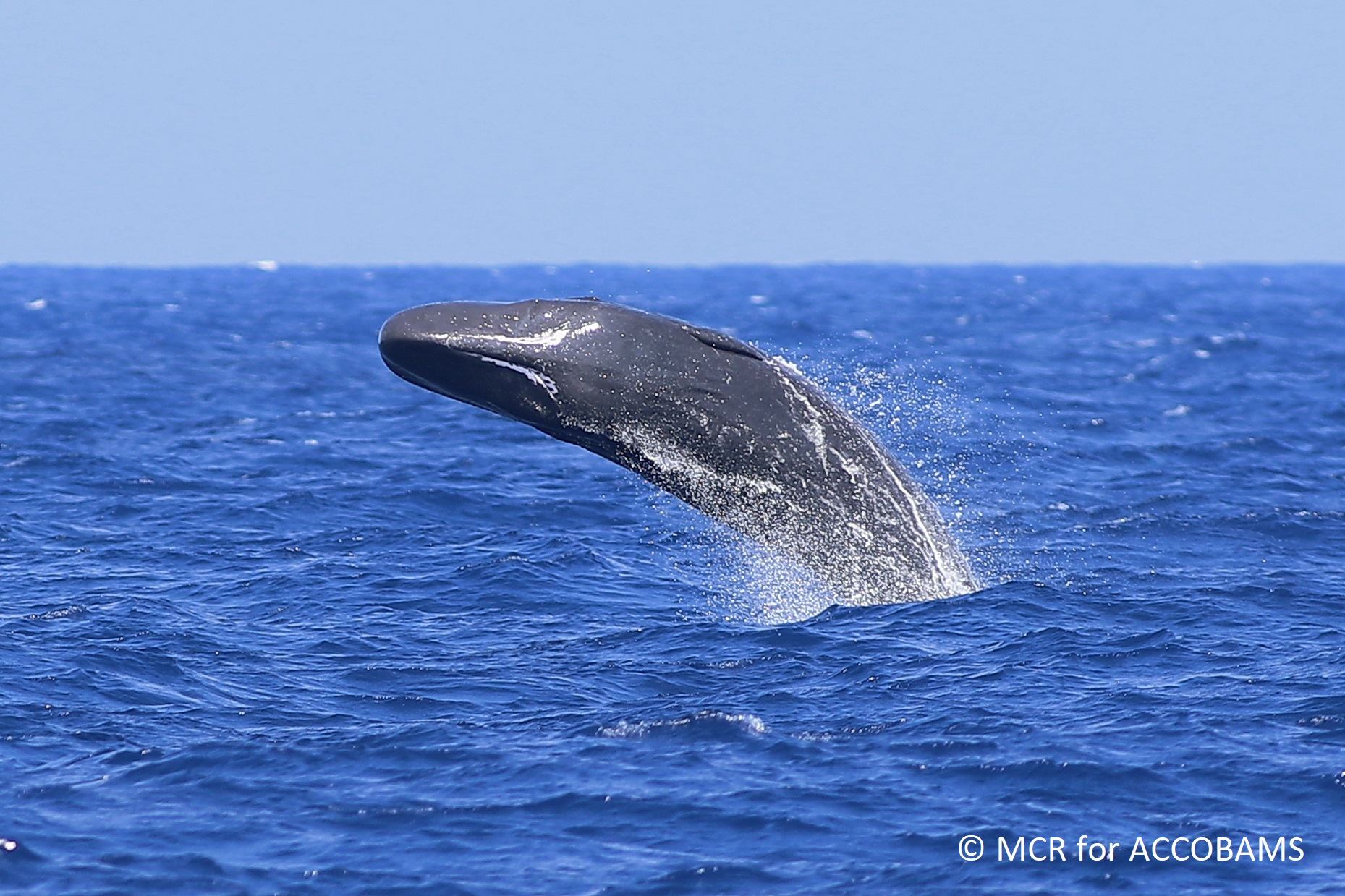 Sperm whales are easier to detected acoustically than visually as they undertake regular deep foraging dives; these dives typically last 30-45 minutes followed by a period of recovery (approximately 7-12 minutes) at the surface, before diving again. For most of the duration of their dives, sperm whales produce loud regular echolocation clicks that can be detected at great distances: typically around 8-10 km from a vessel but up to 37 km in certain conditions. In comparison, a typical the maximum detection range for sperm whales for visual surveys  is of 4.3 km.
Despite mixed weather conditions and the rapidly developing Covid-19 situation, the team ws able to make three trips out from their base in the port of La Seyne Sur Mer. Acoustic data was collected from the fixed/hull mounted hydrophone array developed by University of Toulon and the towed hydrophone array of MCR. Due to the imminent shut down travel and business in France,  a decision was taken to call an early halt to the project but despite the challenges, good progress was made in these first trials, encouraging for future collaboration and new developments.  Analysis of the acoustic data will soon begin but the team are confident to sperm whales were detected acoustically during the mission.
The Sphyrna Odyssey project is conducted with the support of ACCOBAMS, the Société des Explorations de Monaco and the Fondation Prince Albert II.
| | |
| --- | --- |
| | |
| | |