High Quality Whale Watching Certificate
Since 2004, several studies have shown that commercial whale-watching activities are increasing in the Mediterranean, particularly in North-Western region.
Aware of these challenges, ACCOBAMS, the Pelagos Sanctuary, several Non-Governmental Organizations (NGOs) and whale-watching operators collaborated for the creation of a consultative and voluntary management tool to ensure the sustainability of these activities: the "High Quality Whale-Watching®" Certificate.
The "High Quality Whale-Watching

®

" Certificate is an ACCOBAMS registered trademark with its logo and the  regulations governing its use, which includes a Code of Good Conduct. It has been developed in collaboration with the Pelagos Agreement.

 The "High Quality Whale-Watching®" Certificate aims at encouraging the implementation of good practices and sustainable know-how by whale-watching operators involved in initiatives fostering quality and environmental responsibility.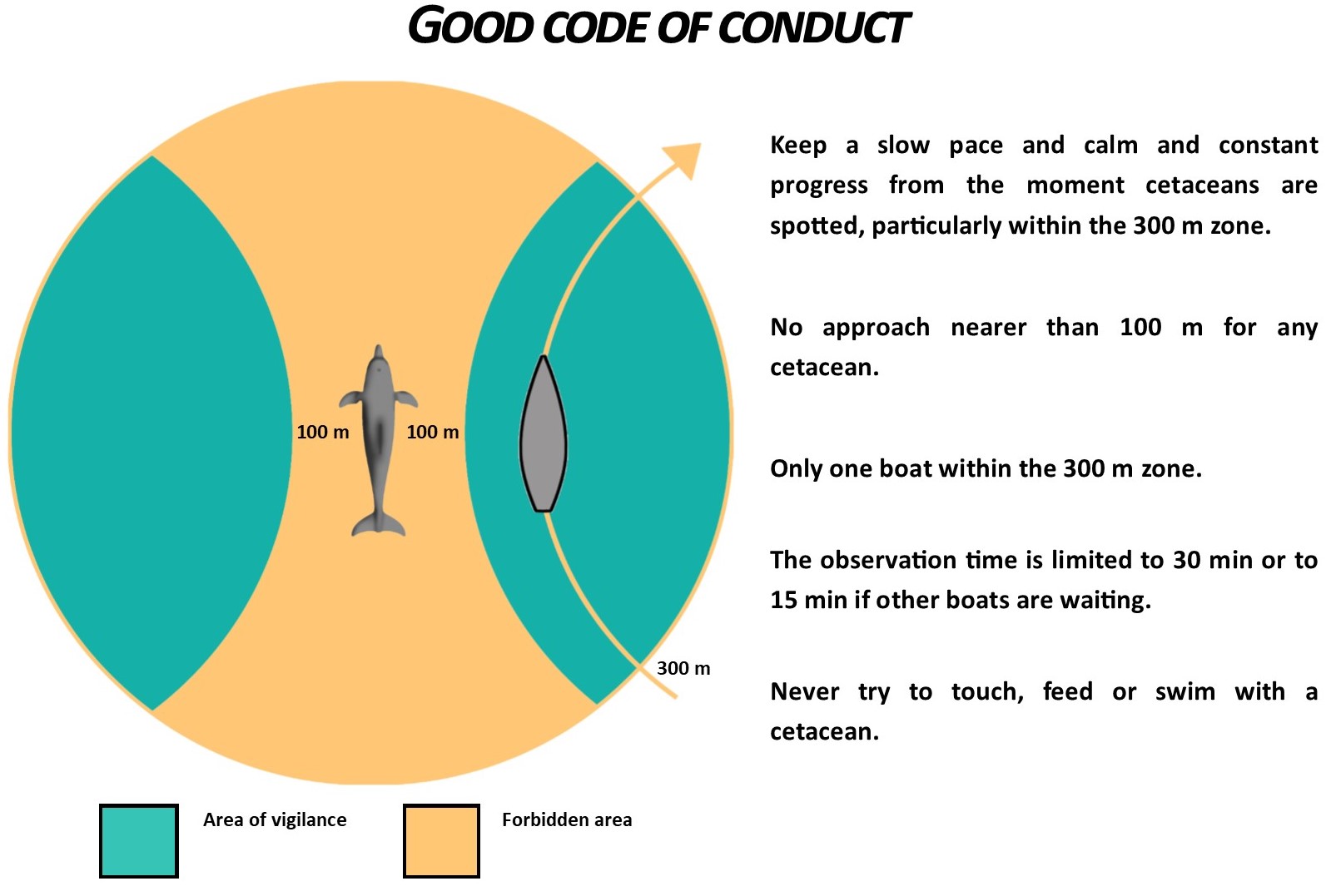 Any whale watching operator can apply for the "High Quality Whale Watching®" Certificate to the national entity in charge of delivering the certificate.  The operator will have to undertake a 3-days training program aiming at:
giving added value to the concerned operators' trips;
promoting quality service and an ecologically sensible approach with the public;
restricting the impacts of the activity on cetaceans and helping protect them; thus
ensuring that commercial whale watching has a sustainable future.
Three ACCOBAMS Parties have currently implemented the "High Quality Whale Watching®" Certificate:
"High Quality Whale-Watching®" Certificate Training Program
Identification, physiology and study of cetacean populations in the Mediterranean
Legal issues on species conservation, ACCOBAMS and Pelagos presentations
Code of Conduct
Scientific protocol of observations to be applied by operators
Presentation and identification of other marine species
Noise and pollution: issues and how to limit the impacts
Link to the HQWW dedicated website here