Conferences on Cetacean Conservation in South Mediterranean Countries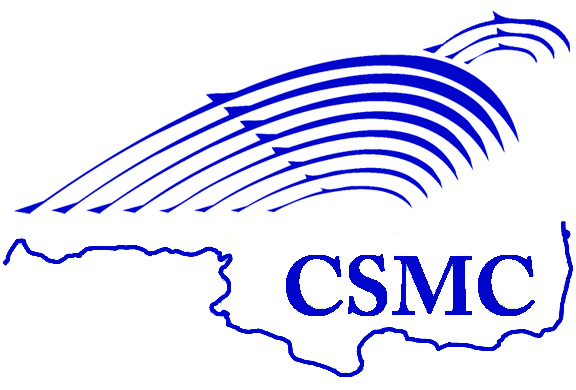 Sixth Conference on Cetacean Conservation in South Mediterranean Countries
(CSMC6)
Monastir, Tunisia, 13-15 November 2023
PROGRAMME
The Programme of the Sixth edition of the Conference will address the following main topics:
–   interactions between cetaceans and human activities, including fisheries and anthropogenic noise
–   cetaceans' stranding
–   monitoring of cetacean populations
–   habitats protection
A training workshop regarding the implementation of a scientific photography protocol adapted to cetacean strandings for developing telenecropsy will be held on the last day of the Conference.
REGISTRATION
A registration form is to be completed and sent back to the Secretariat (secretariat@accobams.net) no later than 10th September 2023.
AGENDA
A detailed agenda will be circulated early October 2023, following the reception of abstracts of proposed articles and/or posters.
ORGANISERS
The Conference on Cetacean Conservation in South Mediterranean Countries follows an initiative launched by the ACCOBAMS Secretariat and has always been supported by the Regional Activity Centre for Specially Protected Areas (SPA/RAC- UNEP/MAP) and by the Government of the Principality of Monaco.
PARTICIPANTS
Participation is open to scientists, experts and stakeholders involved in cetacean conservation related subjects. However, if technical limitations so oblige, priority will be given to participants (1) presenting posters or articles under the Conference topics and in relation to the Southern Mediterranean region or (2) working on cetacean conservation in the South Mediterranean Region or (3) collaborating with Southern Mediterranean organisations and/or experts.
HOW TO FURTHER CONTRIBUTE TO THE CONFERENCE
Interested participants are invited to propose abstracts in relation to posters or articles, in French or in English, no later than 10th September 2023, simultaneously with their registration form.
Abstracts for articles and/or posters are to be prepared in accordance with the "instructions for authors" presented hereunder. Upon selection, participants will be invited to do a presentation during the Conference: either a short talk (<5min) to present a poster, or a long talk (< 15 min) to present an article.
Prior to the Conference, and no later than 31st September 2023, the authors of selected article abstracts must provide their (complete) scientific articles in order to be published in the CSMC6 Publication.
PUBLICATIONS
Two documents will be elaborated and published:
–   A Report of the Sixth edition of the Conference: with conclusions and recommendations issued by the different thematic sessions.
–   CSMC6 Publication: assembling all posters and articles presented during the Sixth edition of the Conference.
DOWNLOAD AREA
 ————————————–
Five CSMCs were already organized with the support of the Regional Activity Centre for Specially Protected Areas (SPA/RAC-MAP/UNEP)

and the Government of Monaco Principality

.
 
Topics
Reports / Proceedings


CSMC1


Tabarka, Tunisia 2009

Status, distribution and conservation of cetaceans

Interactions between cetaceans and human activities

Cetaceans' strandings

Final Report

CSMC2
in collaboration with the Ministry of Agriculture
& Maritime Fisheries of Morocco

El Jadida, Morocco 2011

Interactions between cetaceans and human activities

Monitoring of populations

Pollution and other nuisances

Final Report

CSMC3
in collaboration with the National Centre for Marine Sciences (CNRS)
& the IUCN Centre for Mediterranean Cooperation

Jounieh, Lebanon 2014

Interactions between cetaceans and human activities

Monitoring of populations and stranding

Critical habitats for cetaceans

Conservation plans for cetacean species

Networking and exchange of information

Photo-identification of cetacean species

Final Report

CSMC4

in collaboration the Algerian Ministry of Agriculture, Rural Development and Fisheries, the National Research Center for the Development of Fisheries and Aquaculture

Oran, Algeria
2017

interactions between cetaceans and human activities (fisheries, anthropogenic noise, whale watching, …)

monitoring of populations and strandings

critical habitats for cetaceans

conservation plans for cetacean species

exchange of information

photo-identification of cetacean species

Final Report

CSMC5
hosted by the National Centre for Marine Sciences (CNRS)


Online, 2021

interactions between cetaceans and human activities – fisheries and bycatch, underwater noise, whale watching –

cetacean strandings

monitoring of cetacean populations

areas of importance for cetaceans