2018 ASI Mediterranean Observations
"AN AMBITIOUS INITIATIVE"
In response to the crucial need of data on the status of cetacean populations, the ACCOBAMS coordinated the first ever large-scale survey of marine species in the Mediterranean Sea during the summer 2018. With the participation of all Mediterranean countries , this unprecedented effort will provide valuable information on the distribution and abundance of cetaceans, information which countries can use to improve and strengthen the measures to reduce the impacts of human activities on cetaceans and better protect these flagship species and their habitats. The ACCOBAMS Survey Initiative (ASI) also offered a unique opportunity to gather data on other marine species such as sea turtles, giant devil rays, sharks, sea birds, but also on marine litter and underwater noise.




Participation of 20 Mediterranean countries

Over 100 scientific observers

8 planes and 6 boats mobilized

70 000 km of aerial survey effort

22 000 km of survey effort on the vessel Song of the Whale

Over 30 organisations involved
ASI 2018 SUMMER SURVEY MEDITERRANEAN OBSERVATIONS

Maps compiling the observations and acoustic detections collected during the aerial and SOTW survey were updated on a regular basis and are now available for each cetacean species, other megafauna species but also marine litter and anthropic activities.
The information presented should be considered as very preliminary. It will be completed by data collected by other boats and will be statistically processed, through design –based and model-based analyses. This will provide estimated abundance and distribution of encountered species and only then the results will be subject to interpretation for conservation issues.
ASI SURVEY AERIAL OBSERVATIONS
Transects covered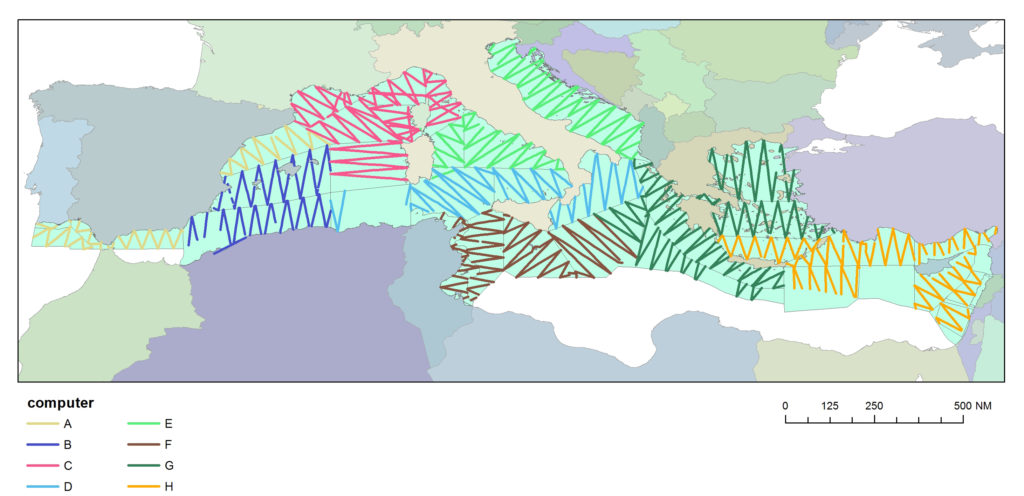 Large cetacean species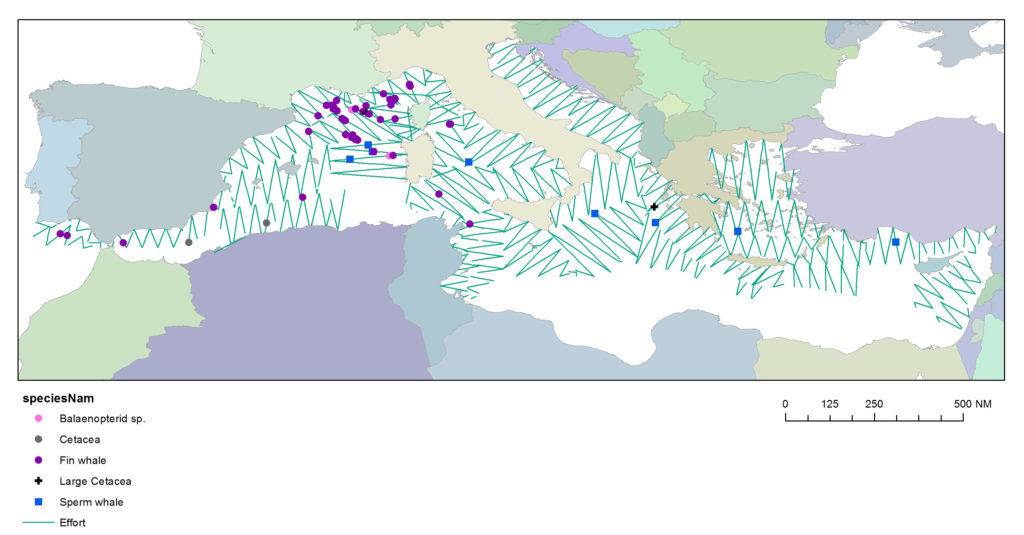 Medium size cetacean species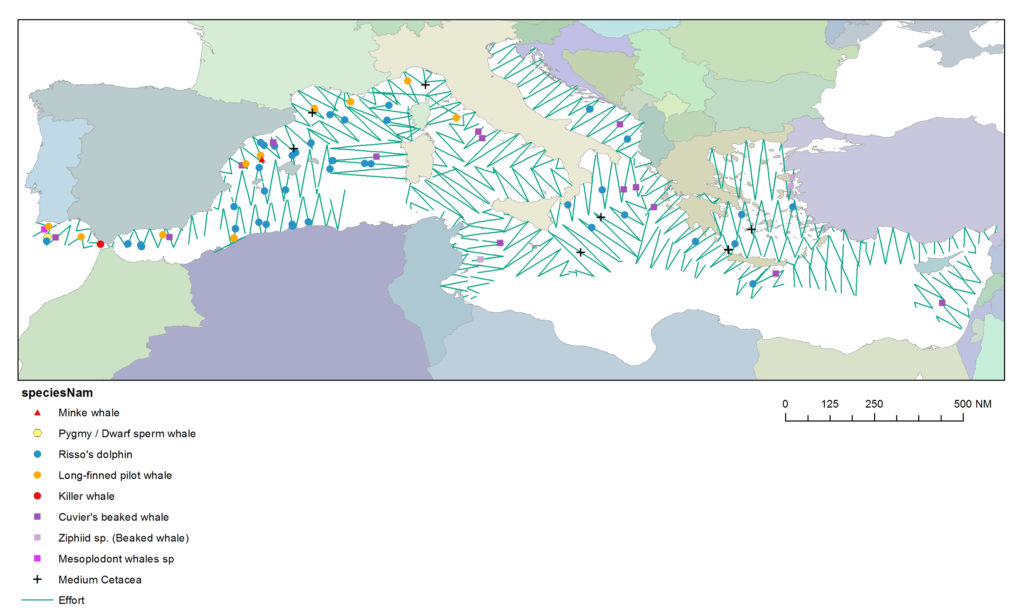 Small size cetacean species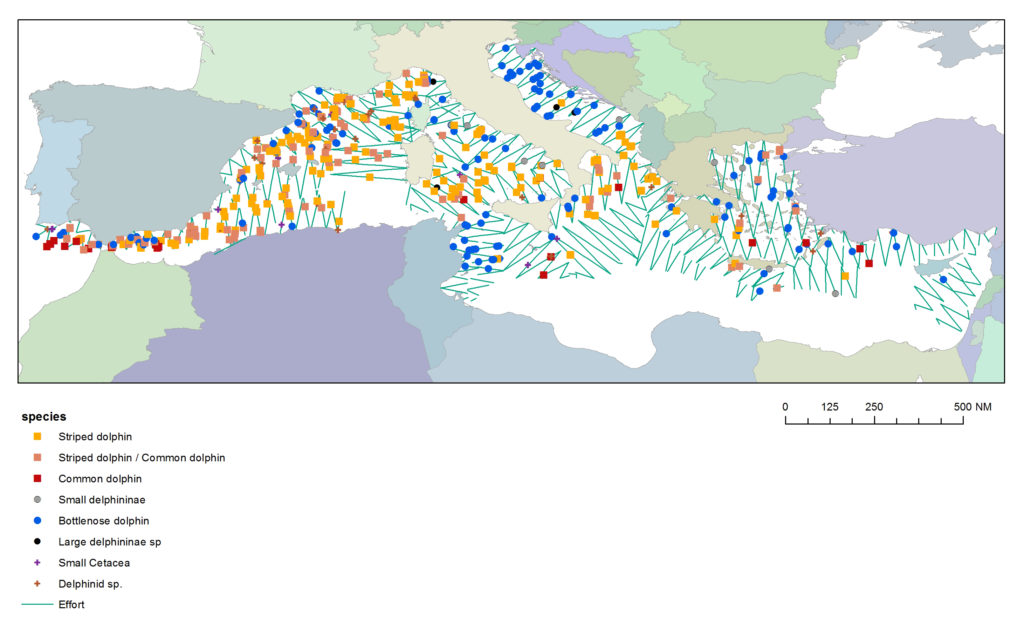 Other megafauna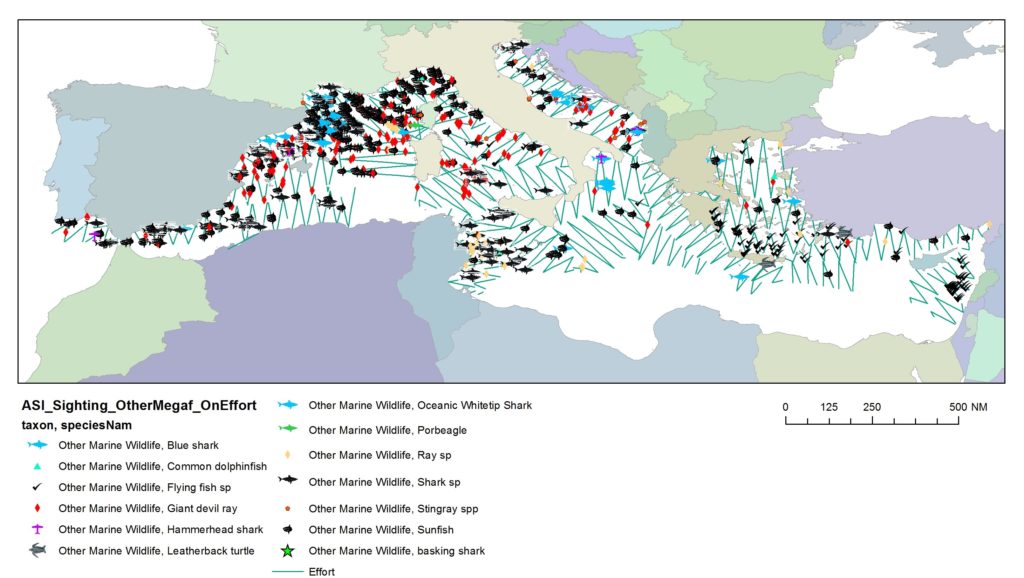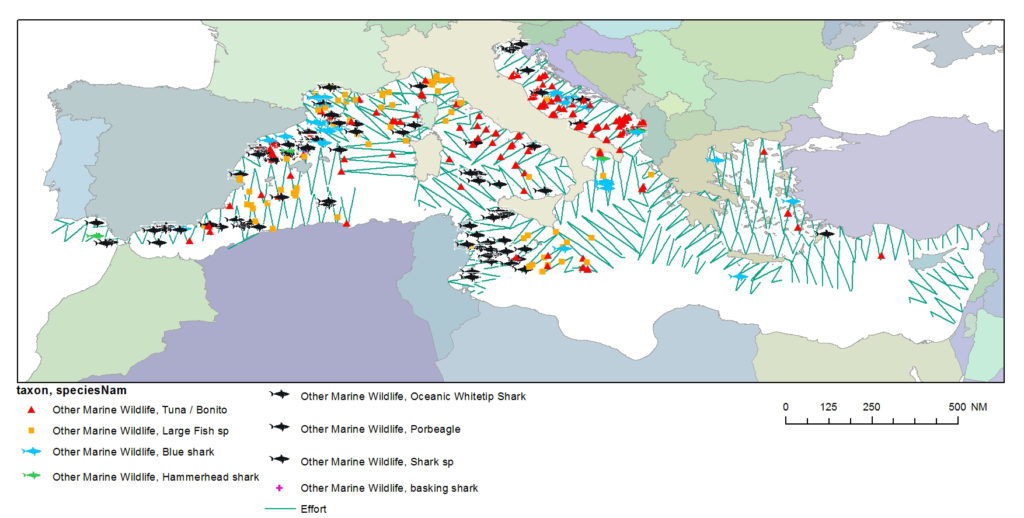 Turtles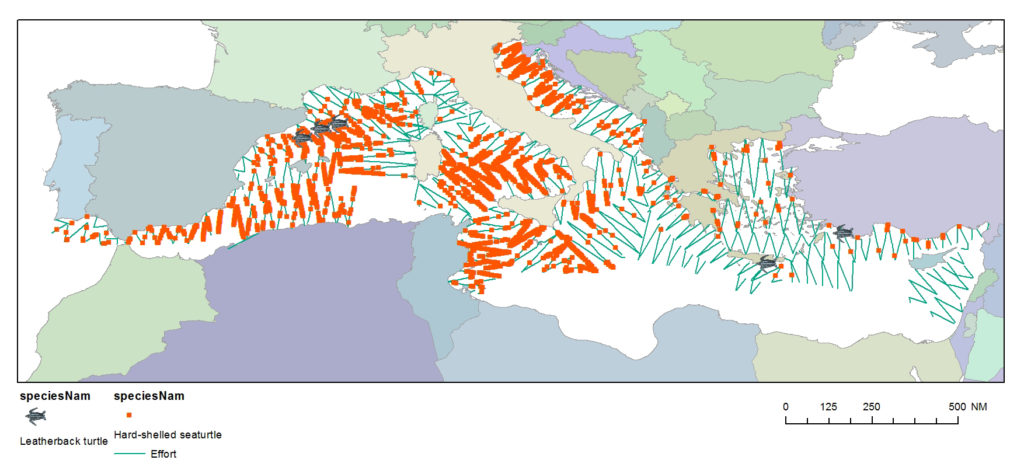 Seabirds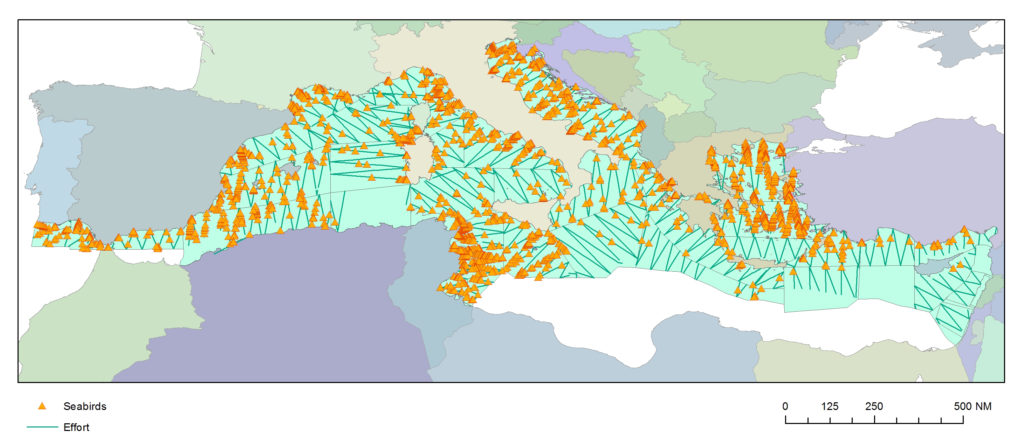 Rays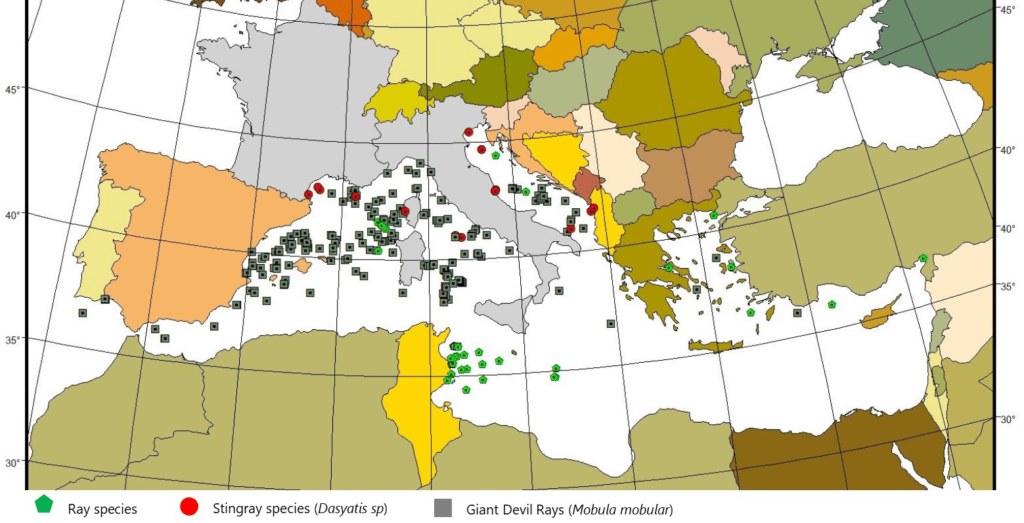 Sharks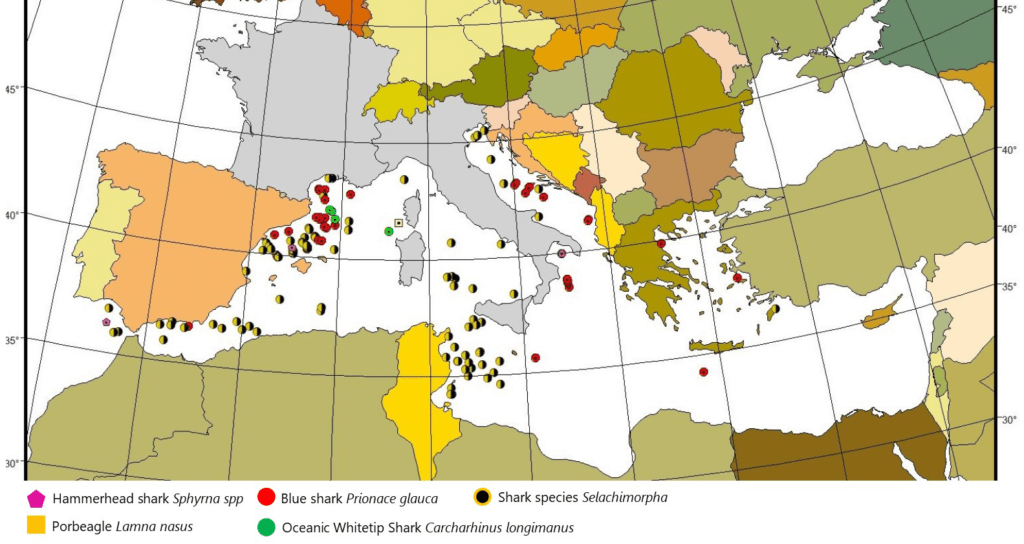 Marine Litter
ASI OBSERVATIONS –  R/V SONG OF THE WHALES
The ASI boat component was implemented in collaboration with Marine Conservation International MCR conducted four months of visual and passive acoustic on behalf of ACCOBAMS during the ASI project using the RV Song of the Whale.  MCR also supported other ASI vessels in survey design, logistics and training.  The focus of the MCR/Song of the Whale effort was to survey areas where it was anticipated that permits for aerial survey were unlikely to be given and to use Passive Acoustic Monitoring (PAM) techniques to survey for deep diving species e.g. sperm and beaked whales.
Transects covered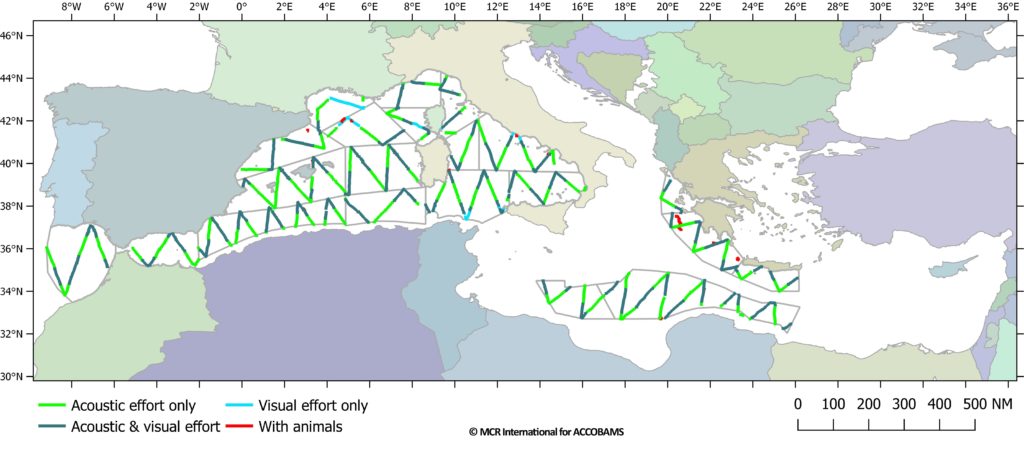 Large cetacean species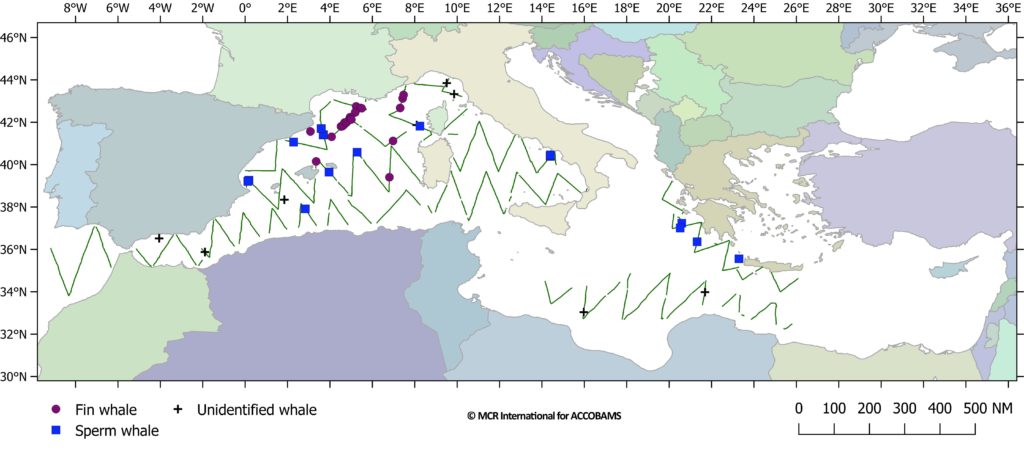 Medium cetacean species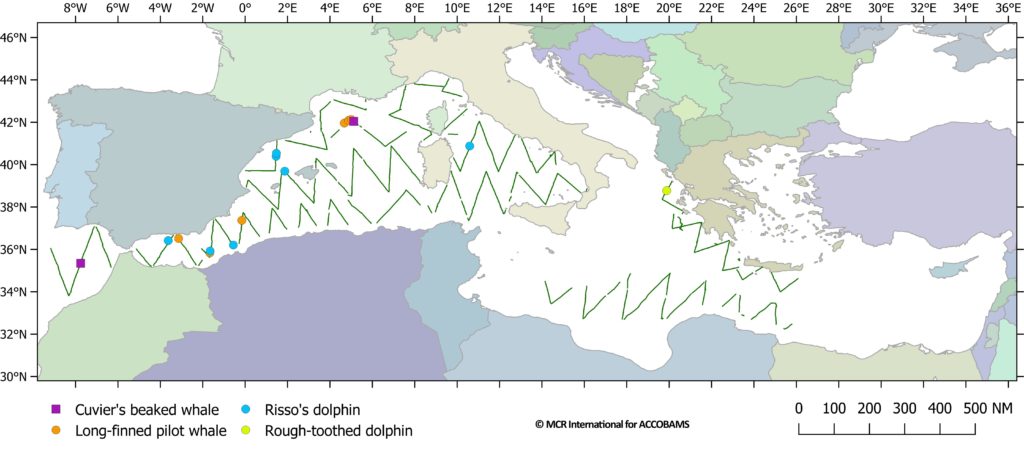 Small cetacean species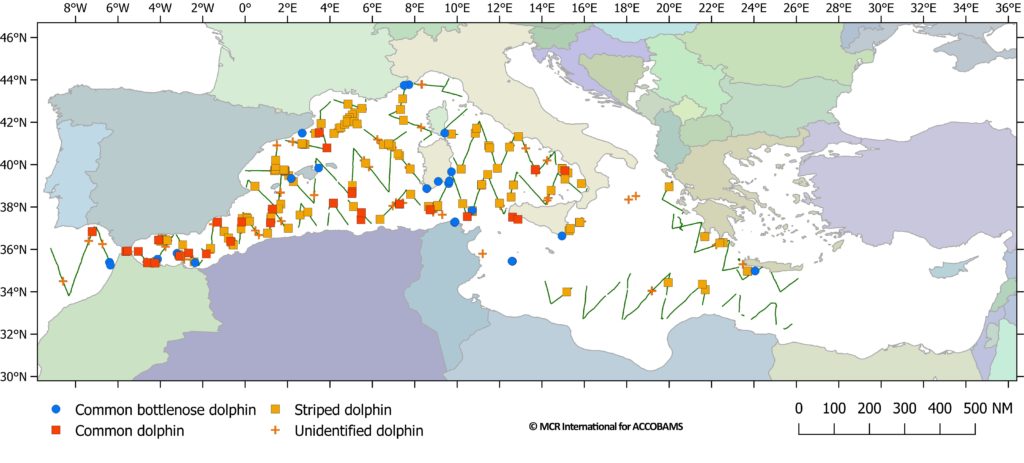 Turtles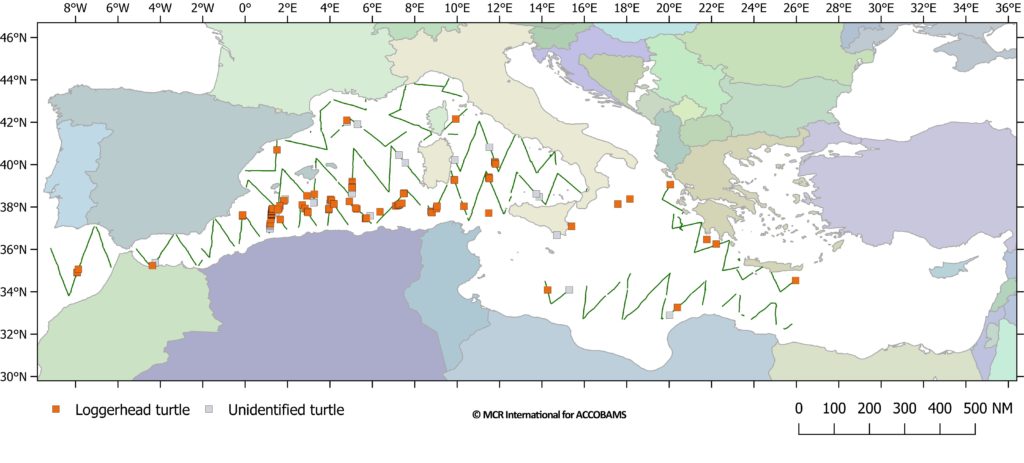 Fish Species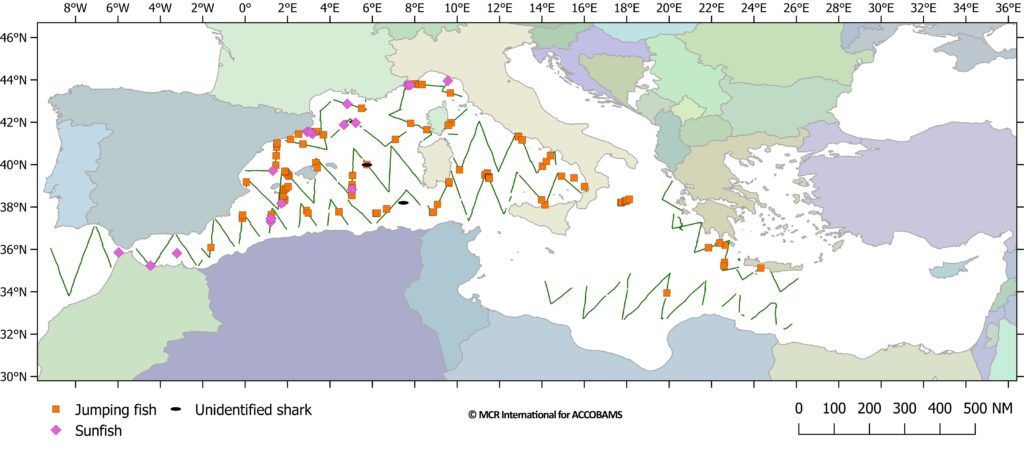 Marine Litter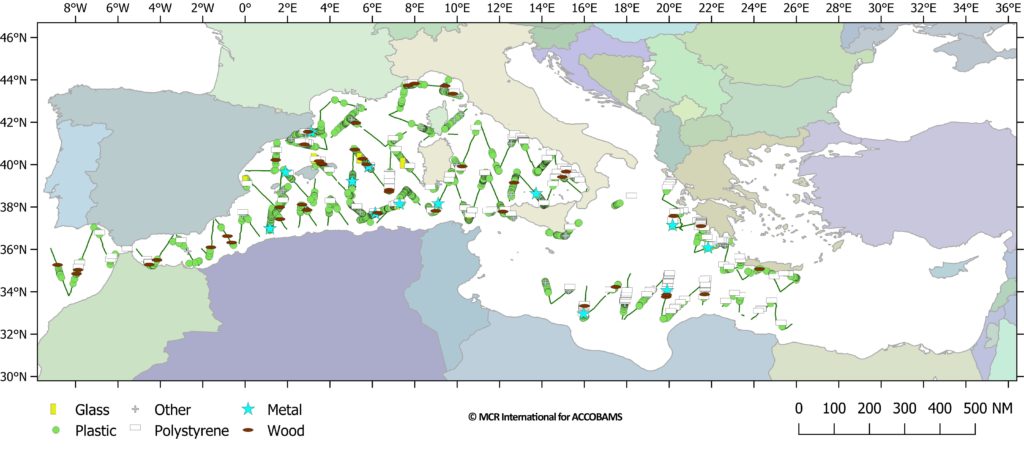 PASSIVE ACOUSTIC MONITORING DETECTIONS –  R/V SONG OF THE WHALES
Passive Acoustic surveying – Sperm Whales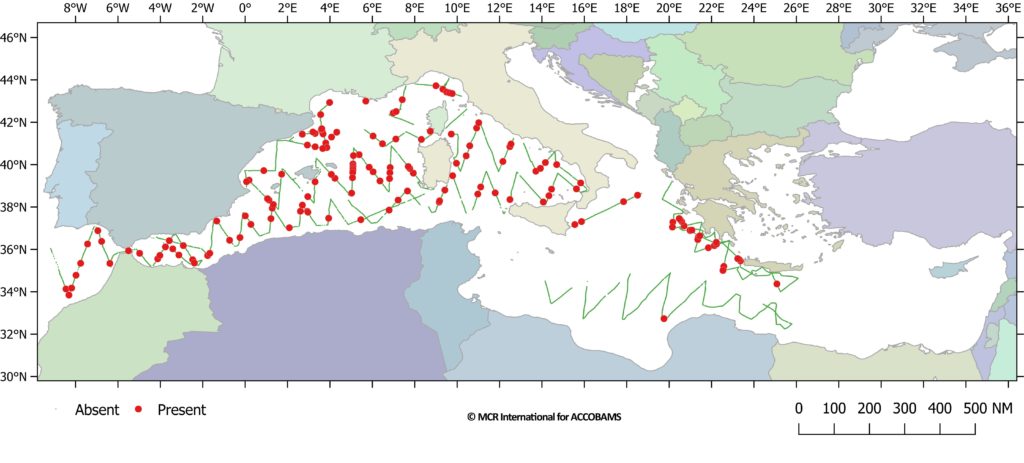 Passive Acoustic surveying – other odontocetes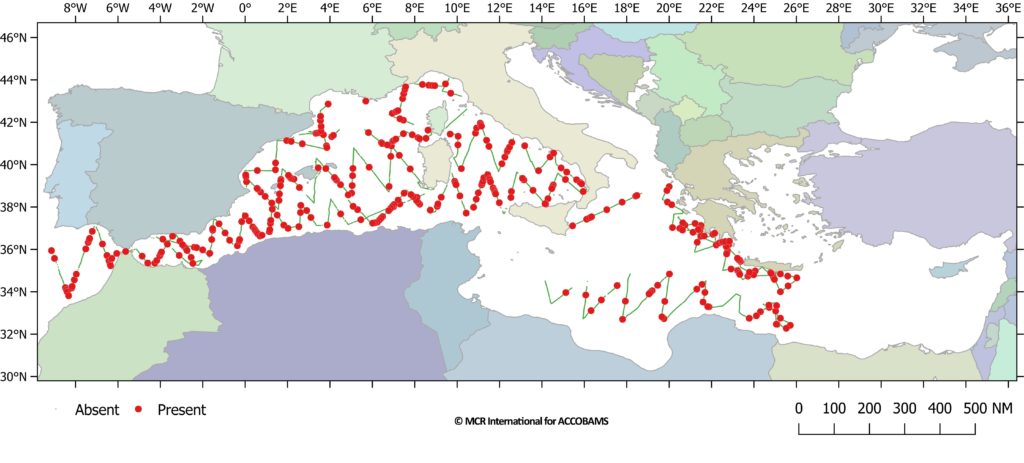 Passive Acoustic surveying – Anthropogenic noise: shipping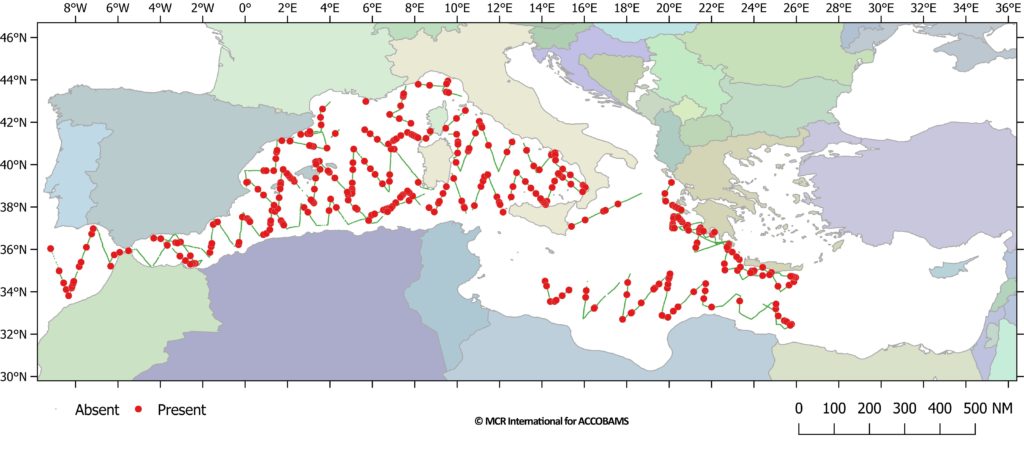 Passive Acoustic surveying – Anthropogenic noise: sonar & seismic