Participation to the 10th Monaco Ocean Week
The ACCOBAMS  Executive Secretary participated in the 10th edition of the Monaco Blue Initiative organized by the Prince Albert II of Monaco Foundation and the Oceanographic Institute, Prince Albert I of Monaco Foundation.
Scientific community, decision-makers, economic players, international Organisations and civil society called for action, not only to develop MPAs both in size and efficiency but also to pave the way for wider issues such as the protection of biodiversity, the preservation of maritime spaces, the sustainable use of resources and, above all, the harmonious coexistence of humans with the natural environment. As stated by H.S.H. Prince Albert II of Monaco and many speakers during the conference, we have no choice but to do things better and faster, and above all, we have to be more ambitious!
The full report can be downloaded here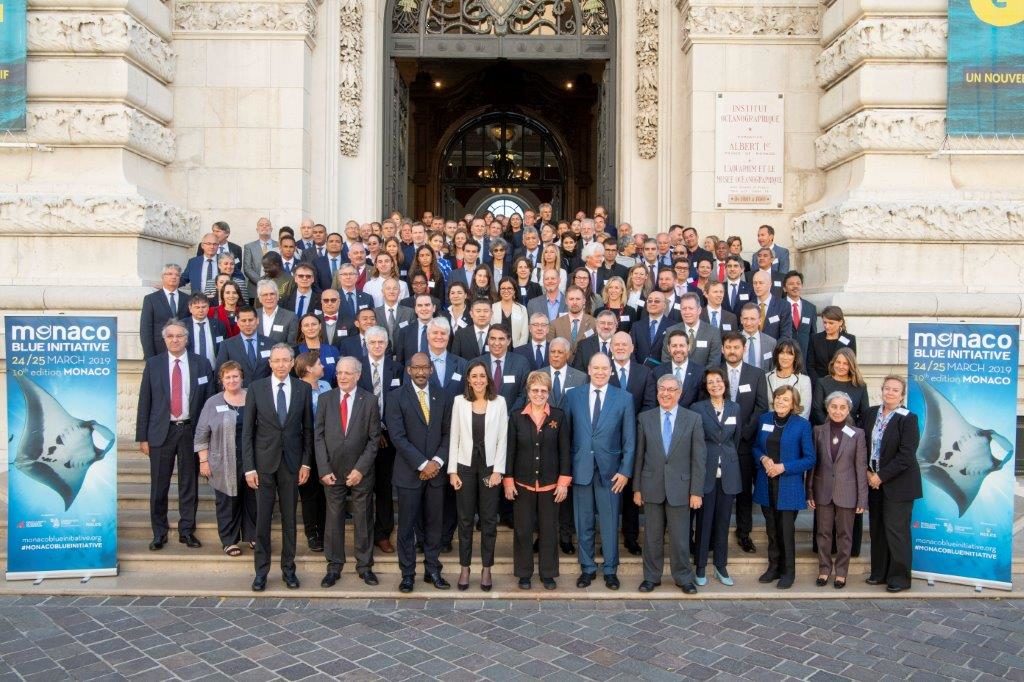 Group Picture MBI 2019 ©M_Dagnino – Institut océanographique